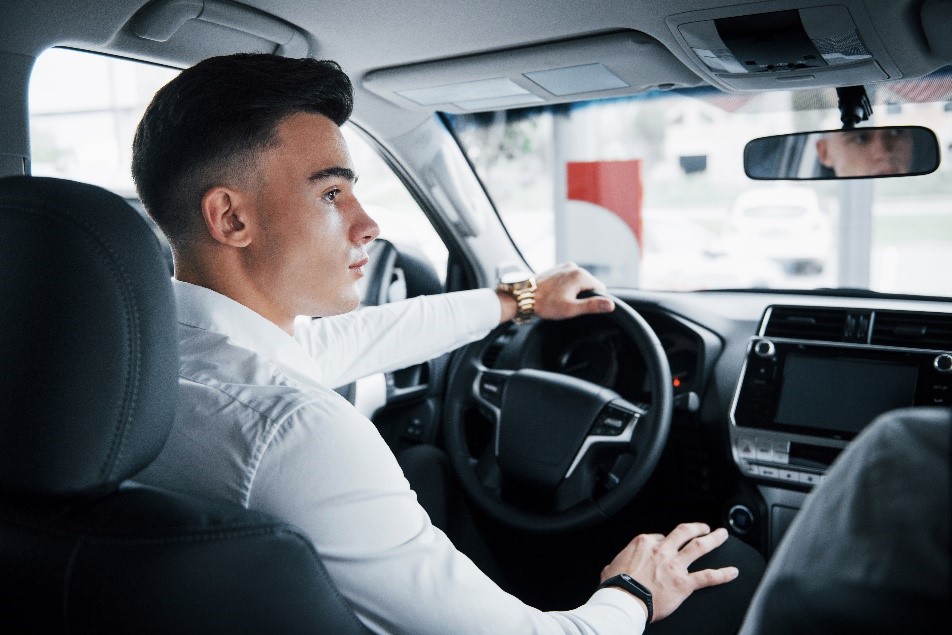 What do you think about as soon as you land at the airport? well, it's to hire a local taxi to reach your desired location. Taxis are our go-to transport whenever we think of going to a farther location. As soon as we step out of the airport, we rush towards having a taxi that can drop us at the desired location. Here airport transfers play a crucial role.
It will be no surprise if we say that airport transfer services beat all the other options regarding reaching on time with privacy, safety, and comfort. We at Masterairporttransfers provide the same at affordable prices and easy boarding. We are available from dawn to dusk to serve our customers. We provide taxi services from and to the airport transfer and for travelling to other cities.
What adds the cherry on top of the cake? Well, it's undoubtedly the booking process. You can easily book our taxis which take a minimum of 5 minutes only. It's a hassle-free process that makes your journey more fun as you needn't worry about the transportation process after stepping into the country. You need to tap your phone, and whoa! We are here to pick you up from your current place.
Our taxis run in Huntingdon, St Ives, Alconbury, and Sawtry. Such as Stukeley Meadows, Great Stukeley, Little Stukeley, Hinchingbrooke, Brampton, Buckden, Godmanchester, Godmanchester Romans Edge, Alconbury, Alconbury Weston, Alconbury Weald, Hilton, Kings Ripton Abbots Ripton, Warboys, Houghton & Wyton, and Ellington and where not? Airports we cover includes Birmingham airport, East midlands airport, Gatwick airport, Heathrow airport and Luton airport.
Masterairporttransfers have proved to be a boon for business officials as they are always hustling to reach their destination on time. Why choose a direct transport service to airports or back? Read this article till the end, and you will leave with no questions unanswered.
1. No stand-by at Airport transfers:
Are you in a flurry to reach your landing space? If yes, why make your process long by waiting for a local taxi in a queue? Unlike the waiting process that includes local taxis, Masterairporttransfers makes it easy for you to reach in no time after getting booked.
Do you want to know something interesting? You might be whispering yes, so we are glad to tell you that we have a team of trained driving professionals who will take you to the desired place in no time. Our expert drivers know the shortest path to pave your way in no time. Our airport taxi service will make you feel super cosy and safe. We will wait for you in our taxi at the airport's departure gate.
2. You will get to have an experienced, local driver in Airport transfers:
After you reach a new place, you often need clarification about the route. Our airport taxi will be a boon for you in such situations. We have a trained team of experienced drivers who know the shortest local path. We are familiar with each route, so you can ask for local shops and stores if you want to buy in between the ride.
People often ask questions like, "cab near me" or "airport near me" while travelling. We are here to answer your questions. Take your phone and book us right now to have a great experience.
3. No extra rates for Airport transfers:
Have you ever been to a city back-to-back and found different rates? It happens with local taxi cabs, which might leave customers grumpy. That is why you should consider having an airport taxi to reach your destination from the airport and vice versa, as we have fixed rates. While booking the taxi for the airport, customers can see the rates we will charge with no hidden charges.
You won't have to pay any additional charger as everything will be transparent while booking. Customers can have a clear expectation of what to pay.
4. Airport transfers taxi is trustworthy:
Do you have a fear of missed flights? Do you hate waiting at the arrival lounge for hours? Now, stop worrying, as we are here with you. We have a good record of reaching on time. We do our duty sincerely and take it as a responsibility to make our customer reach on time.
Now you must be clear about why most people search for a "taxi near me". Professionals and business folks often go for online cabsas, for them, every single second counts.
We took care of your fear of excessive waiting and missing flights. We are a highly trustable taxi service in the United Kingdom. We help you reach your desired location by valuing the importance of time.
5. No time-taking formalities in Airport transfers:
Are you the one who search for "cheap cabs near me" and "taxi near me" to save time? Here we are for you. We respect your time shortage. Hence, you need not do time-taking formalities. You have to fill up your basic details and payment method, and here we are at your due diligence. We highly recommend airport transportation if you want a smooth, protected, and on-time ride to your destination.
You will surely be amazed by the booking as online airport taxis offer many facilities with less than five minutes of booking. Well, they are surely more hectic-free than those local taxi bookings.
6. Your safety is our priority at Airport transfers.
Many peoples have safety concerns while travelling on public transport. Are you one of them? You must be happy that we at Masterairporttransfers provide you with a full safety drive to your desired place. Whenever we travel to a different city, we are unaware of the local traffic and developmental conditions, due to which our safety concerns become more vital.
This is when airport taxi service plays the lead role by providing you with maximum safety and dropping you at the footsteps of your desired locations. We consider customer safety our priority. You must not think twice while booking an airport taxi service.
Now, you know the benefits of online airport taxis and cabs. Let's see some of the reasons why you should choose us!!
Why consider Masterairporttransfers for Airport Transfers: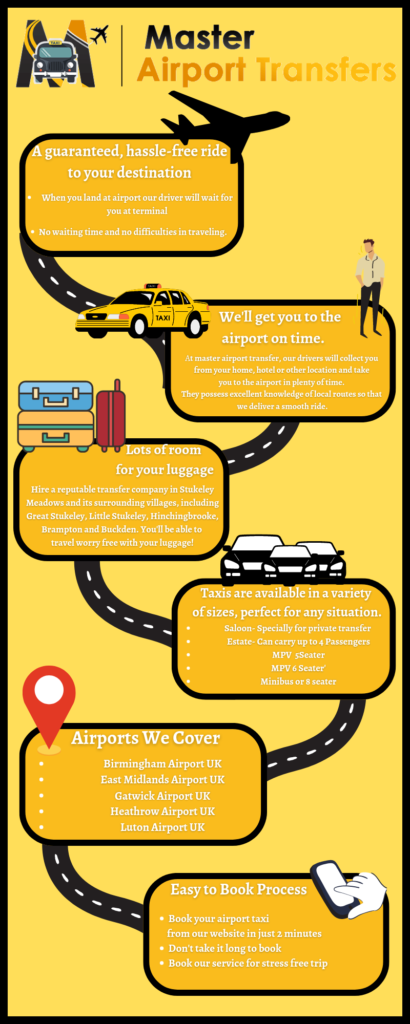 There are numerous reasons for choosing us as your priority airport transport. Let's have a sight at a few of them.
We are available from dawn to dusk at your service. You can book us anytime you need to board from the airport to any hotel or vice versa.
We provide only airport transfers and long travel. Hence, we are not available for local departure.
Our drivers are fully trained and professional so that you can handle driving safely.
We provide affordable rates for our customers. We have fixed rates with no hidden charges that you would surely love.
Master airport transfers provide different sizes of cars for travel, keeping in mind the customer's needs.
Our priority is happy customers, which is why we provide you with a safe and timely drive.
Booking us is easy as a piece of cake. So, why wait for long? Just pick up your phone and give us a chance to serve.
Conclusion of Airport transfers benefits:
Travelling is a go-to task that is so common that people nowadays consider travelling here and there daily. While stepping into the airport or going to the airport, the first thing that strikes our mind is nothing but immediate personal taxi. Airport transfer demand is increasing daily, seeing the current scenario of busy lives. No wonder! It is why people search for "cheap cabs near me" and "airport taxis near me". Consider us for a safe, cosy and timely departure. click the link to know about private transport https://en.wikipedia.org/wiki/Private_transport
So, when are you booking us? Hurry up!! We are waiting to serve you our best. Do let us know your thoughts on airport transfers in the comments.