When it comes to traveling to or from the airport, a reliable and efficient mode of transportation is essential. Airport taxi transfers offer a convenient, affordable, and stress-free solution for travelers. In this comprehensive guide, we will explore everything you need to know about airport taxi transfers, from booking options to finding the best deals. So, let's embark on a journey to discover the world of airport transfers!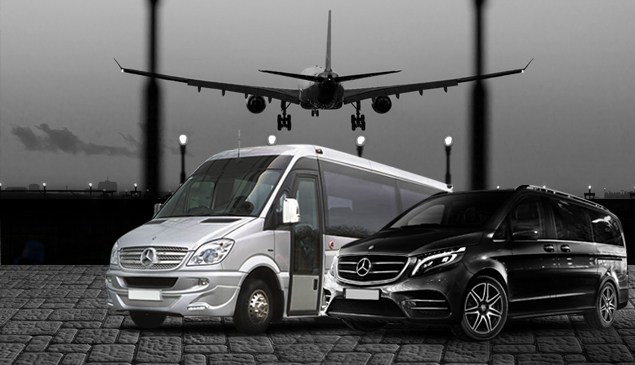 Airport Taxi Transfers: What You Need to Know
What Are Airport Taxi Transfers?
Airport taxi transfers, also known as airport transfers, are transportation services that provide a comfortable and hassle-free way to travel to and from the airport. These services ensure that you reach your destination on time, whether it's your hotel, home, or another location.
Benefits of Choosing Master Airport Taxi Transfers
Airport taxi transfers come with several benefits, making them a popular choice among travelers:
Convenience: You can book an airport taxi in advance, ensuring a stress-free journey.
Punctuality: Professional drivers ensure you reach your destination on time.
Comfort: Travel in clean, well-maintained vehicles for a comfortable experience.
Safety: Airport taxi services prioritize passenger safety.
Affordability: Many options fit various budgets.
Booking Your Airport Taxi
Online Booking
Booking your airport taxi in advance is easy. Most providers offer online booking options. Here's how it works:
Visit the website of your chosen airport taxi service.
Enter your details, including pick-up location, drop-off location, date, and time.
Review the fare and confirm your booking.
On-Arrival Booking
If you prefer flexibility, you can often find airport taxis in designated areas near the airport. However, booking on arrival might result in longer waiting times during peak hours.
Exploring Airport Transfers in London
The London Experience
London, with its multiple airports, is a hub for international travelers. Navigating the city can be challenging, but airport taxi transfers in London make it easier.
Heathrow Airport
Heathrow is one of the busiest airports globally, and getting to and from it can be overwhelming. Airport taxi transfers offer a reliable solution, ensuring you reach your destination without any hassle.
Gatwick Airport
Gatwick Airport serves various international destinations. Choosing an airport taxi transfer here guarantees a smooth transition from the airport to your destination.
Stansted Airport
For travelers using Stansted Airport, airport taxi transfers are a convenient way to get to your next stop. Drivers are well-versed in the area, ensuring you reach your destination efficiently.
Finding Cheap Airport Taxi Options
Affordable Travel Solutions
Traveling on a budget? You don't have to compromise on quality. Here are some tips to find cheap airport taxi options:
Book in Advance: Planning ahead often results in more affordable fares.
Comparison Websites: Use platforms that compare prices from different providers.
Group Bookings: Traveling with a group? Consider booking a larger taxi to share costs.
FAQs
Are airport taxi transfers safe?
Yes, reputable airport taxi services prioritize safety, ensuring you have a secure journey.
Can I book an airport taxi at the last minute?
While it's possible, booking in advance is recommended to avoid delays.
Are there airport taxi services for disabled passengers?
Many airport taxi providers offer accessible vehicles for passengers with special needs. Be sure to inquire in advance.
Do airport taxi drivers know the best routes?
Yes, experienced drivers are familiar with the best routes to various destinations, ensuring efficient travel.
Can I book a return airport taxi?
Absolutely! You can book a round-trip airport taxi in advance for added convenience.
Are there child seats available for families?
Yes, many airport taxi services offer child seats to ensure the safety of young travelers.
Conclusion
Airport taxi transfers are a game-changer for travelers. They offer convenience, affordability, and peace of mind, making your journey to and from the airport a breeze. Whether you're exploring the vibrant city of London or embarking on a new adventure, airport taxi transfers are the perfect travel companion. Book in advance, find the best deals, and enjoy a stress-free travel experience.